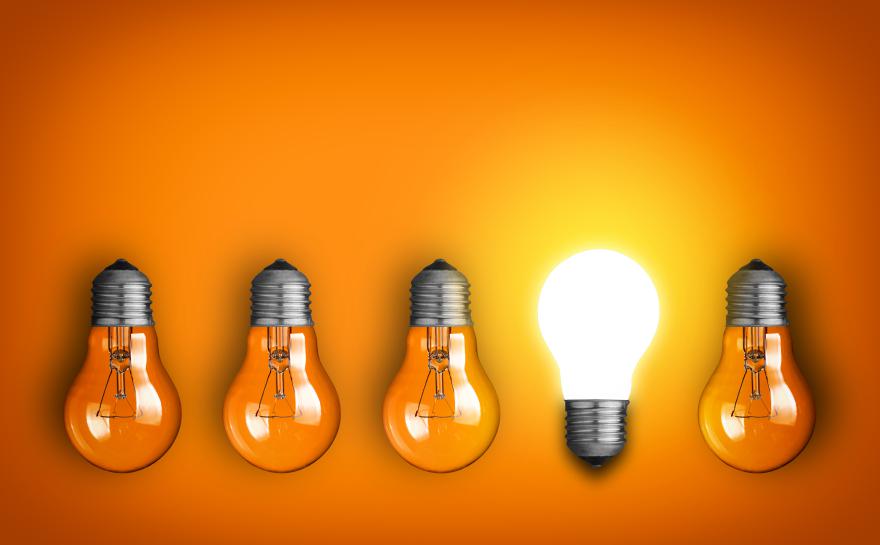 Today's business sector is as noisy as ever. There are newer marketing strategies sprouting up and being practiced everywhere you turn. It has become even more difficult than ever to stay focused and attend to all one needs to. But thanks to the technological advancements which are making business management a lot easier and more efficient.
Generally, technology is what forces business innovation and offers you the tools to transform your business. The great thing about technology is that it is rapidly improving every day. Therefore, a great part of running a successful business is staying on top of these changes and finding newer ones that will produce better results.
With 2019 already afoot, it is that time of the year to check out some top tech tools to take your business to the next level for the rest of the year. Here are some that are guaranteed to give your brand a total makeover.
Social media management tools
If your business hasn't already got into social media marketing, then you shouldn't let it pass by in 2019. There are already tools available to help you track your social media campaigns. Generally, these will help you see what's working and what's not, stay on top of conversations, curate, schedule posts, review analytics and connect personally with your followers.
This is a content management platform that lets you access and manage your social media accounts in one place, instead of having them scattered around. It allows you to schedule and keep track of post and see which is performing best. This way, you can easily find what to do to improve upon, what's not working and consequently increase engagement with your target audience.
Hootsuite is a social media management platform. And like Buffer, the tool allows you to schedule and curate posts across all your social media accounts. You can also monitor the progress of each of your posts and see what isn't working.
But Hootsuite is unique because you can launch your marketing campaigns on it and track campaign results and make any necessary adjustments following change in industry trends. Hootsuite's various dashboard features help you engage extensively with your followers too.
Facebook Messenger isn't just a messaging app for Facebook users anymore. With more people using social media and wanting to interact directly with brands online, your direct message (DM) becomes a significant avenue to drive sales and transform your business.
Cloud management tools
With more businesses leveraging on cloud computing, there is need for cloud management software for better cloud-based system management. For even managed cloud hosting services, these tools help businesses get the best out of hosting solutions.
Email Marketing Tools
Email marketing is still one of the most effective digital marketing strategies and 2019 won't be an exception. Email marketing allows you to acquire new customers and grow your brand awareness. It also lets you perform direct sales and generate revenue. It is one of the most cost effective ways of achieving your marketing goals and there are tech tools that allow you run an email marketing campaign efficiently and also manage your business's email securely.
This is the perfect tool for sending out shipping notifications, sign up confirmations, e-mail newsletters and a lot more. It is known as the world's email infrastructure and it allows businesses track all the things needed to effortlessly monitor the progress of their email marketing campaigns and to make strategic changes. Also, it is cloud-based.
Mailchimp is one of the most popular email marketing tools that can significantly transform your business. This is mostly because it is designed to easily integrate with other popular apps and services. Basically, it makes you feel as though you have all the tools you need for your email marketing campaigns in one place as you can easily sync data from one app to it and import content to and from other sources.
There is also the feature that lets you see how your target audience is responding to your content. As awesome as this feature sounds, it gets better. Mailchimp is designed to monitor your campaign and provide tips for improvement.
Your business will need this tool especially for efficiency in segmentation. One of its most popular features is the drag-and-drop segmenting tool. This makes it easier for you to conduct different email marketing campaigns from one contact list to another. Users can customize emails to fit their brand, including with a provided email template.
It encourages personalization, which is one technique that is guaranteed to boost your sales this year. What it offers isn't just the kind of personalization where you have the customer's name used across the email's body. It covers subject lines and uses the recipient's details to drive a sense of community, and yet makes your content unique to the recipient.
Analytics Tools
This is 2019 and analytics isn't longer just a way of monitoring and testing the progress of other business tools that you use to engage with your target audience. Instead, analytics should have a significant place in your marketing strategy so you can better see what is working and what isn't. They allow you to make some touches on your marketing efforts to yield better results.
This is the most popular analytics tool and if you aren't using any, at least this one shouldn't elude your business this year. It is designed to make informed prediction from your marketing activities and provide workable tips. With Google Analytics, you can stay on top of trends in your industry and better understand your users. It is also free.
Your business needs this tool particularly because it allows for better user interaction which means you have a more efficient and targeted communication with your visitors. This is most effective through its in-app tests and user survey forms. But unlike Google Analytics, it isn't entirely free but it offers a 'freemium' package. If you want to access other services, you have pay.
This tool is perfect if much of your business's marketing strategy emphasizes conversion this year. It is the conversion rate optimization tool because it provides you with a detailed map of on-site customer behaviour on your site (what pages they visited first, how long they stayed and what they did on those pages). You will see clearly first time visitor conversion rate as well as returning customer conversion rate.
Final thought
Granted, this list doesn't cover all the tech tools your business needs to achieve thorough transformation; you will still need quality SEO and advertising tools, among others. However, the best practice is to stay on top of all of them and adopt the ones that best serve your business needs and that you find most user-friendly.