Most people have a hard time saving, but the task can be nearly impossible when you live paycheck to paycheck. You don't have the luxury of extra cash that's just laying around; every dollar already has a use. But that doesn't necessarily mean it has a good one!
By spending some time with your finances, you can identify ways you're spending your paycheck that reduces your ability to save and invest. There's no doubt it will be hard, but with these suggestions in mind, you'll be able to start to inch closer to financial freedom.. Whether this is about knowing the best penny stocks to buy, building your emergency fund up, or perhaps investing in real estate.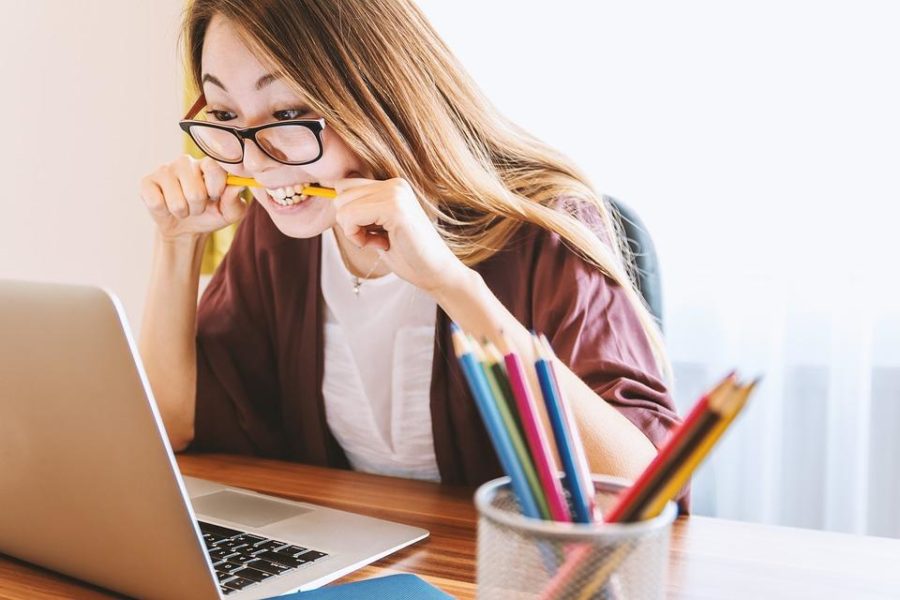 Target your regular expenses
What's frustrating about living paycheck to paycheck is how unhelpful most advice ends up being. It's always something like cutting out your daily latte from Starbucks or swapping a homemade lunch for your usual takeout.
These are great ideas if you make these purchases every day, but they're entirely useless when you don't have the cash to spare on these indulgences!
That doesn't mean there aren't other ways to trim the fat from your budget — you'll just have to look to less conventional expenses for inspiration.
If you don't spend your cash on a lot of unnecessary things like takeout or experiences, look to regular expenses like:
Utility bills: Next to rent or mortgage payments, your utilities likely take up a lot of your paycheck, but they may not have to. If possible, shop around to see if you're getting the best possible rates on cable, phone, and Internet. Don't hesitate to call your utility providers to see if there's a way to lower what you pay.
Groceries: Everyone has to eat, but it shouldn't cost you a fortune to keep your cupboards stocked. A meal plan can help you keep your food spending to a minimum by eliminating waste. You can also download apps like these to see earn rebates on items you have to buy.
Transportation: If you drive, look into GasBuddy to find the cheapest price on fuel. You should also look into getting a gas points card that earns rewards on every gallon. If you don't have a car, think twice about using Uber — these convenient rides can add up. Try to walk or bike when possible and look into possible tax rebates for using public transportation.
Be proactive in an emergency
When you're living paycheck to paycheck, any minor financial setback has the potential to become an emergency. Something small can spiral into something enormous.
To be totally honest, it could still be hard even once you begin living within your means again. If an emergency happens when your savings are still in their infancy, you'll need some help bridging the gap between your funds and the next bill.
As much as you can hope for good luck while you're managing your cash flow, Lady Fortune isn't always on your side. A string of bad luck may bring a broken dishwasher, a fender bender, or a sudden illness that you can't afford.
Rather than waiting until something bad happens, be proactive about your finances. Take advantage of the relative calm now when you aren't facing an emergency to research your options.
Without the stress of an unexpected bill, you'll be able to shop around for installment loans and personal lines of credit at your leisure. As a result, you'll have a better chance of finding one that works for your finances.
To start, you can click here to learn more about alternatives to payday loans that work quickly in an emergency. When you can compare rates and conditions at your own pace, you're more likely to find lending alternatives like installment loans and lines of credit that work within your means.
Open a new account
Building savings can be a challenge if you don't keep your emergency fund separate from your regular checking account. If you keep all your money together, it's all too easy to see your savings as extra spending money. You could use it to purchase treats instead of sheltering it for an emergency.
This piece of advice is useful even if you already have a savings account. A brand new account represents a fresh start for your finances, leaving behind negative memories of failed savings in the past.
Depending on the type of account you open, you can even get cash-back incentives to help boost your initial savings. Check in with a list like this one to explore your options. While some accounts require a sizeable minimum balance before you can reap your reward, others offer a bonus for an initial deposit of less than $100.
Last but not least, stay determined
Saving when you don't have a lot of expendable cash is hard, and it will no doubt take a lot of work. But you know what's harder? Living paycheck to paycheck! Remember this as you devote time pouring over your bills, researching loans, and managing your bank accounts. Grit and determination will pay off.