Am deeply aware that no one has been exempted from the disturbing impacts of COVID-19 a worldwide pandemic. As we have endeavored to support our own selves and families near and around us, together with our immediate communities, we also need to focus quickly on the life after this in regards to those going to the work places, churches and together with those undergoing school with means of transport inclusive.
We are all facing serious life threatening situations of job loss, compromised health, lack of food, water and education of our school going to children. A credit goes to the heads of governments most especially the presidents for all what has been done to curb this pandemic.
In the line of our Education, Schools cannot open as usual due to this epidemic since social distancing shall need to be in place. Schools will require a ''wide scale reorganization'' for the safety of both the pupils and staff. Therefore classrooms have to be redesigned to allow social distancing if the lock down is to be lifted to enable our children to return and live safely within the confines of the school.
We need social distancing because it slows the spread of the disease to manageable levels thus creating a sustainable mitigation strategy though needs to be done critically if we are to yield better results out of it. It worked well to curb the spread of some epidemics in previous years such as Ebola. This in turn reduces the cumulative number of opportunities for transmission and it's the only way to help protect others and yourself from the high risk of getting COVID-19 disease since we have no cure yet.
At individual level social distancing involves the use of non contact greetings, maintaining at least 6 feet (two meters) with other people. This is because viruses can be spread when people talk, sneeze, laughs or coughs out tiny droplets and yet those tiny droplets don't travel more than 6 feet before falling to the ground.
Therefore in regards to school context, parents should need to feel comfortable if that time comes to send their children back to school and teachers as well would need to feel confident that schools can still be safe places to work if these measures alongside others as put forward by the government as well as the ministry of Health are put in place as required.
In the so doing , larger spaces are required in each classroom therefore this will limit the number of pupils attending school at any given time. An introduction of a study Rota would be purposeful by the school authorities together with other institutions of learning. This is to note and for better planning by the concerned authorities in this due time of the lock down.
The school authorities more so the staff should thus ensure the following social distancing guidelines are implemented so as to keep children safe and for their own safety;
Starting with their arrival at school, reduce on their numbers in the buses/vans.
Having sanitizers to be used while entering and leaving the school van.
Stagger lunch times and break times in that they don't all get break and or lunch at the same time.
Minimal or no movement of pupils around the school anyhow.
One by one to enter latrines as to ease themselves.
One by one to be served; break, lunch and at the school shop.
Discouraging parents from gathering at school gates.
Ensuring that those children or staff ill stays at home.
Ensure all staff and children wash their hands with soap and water for 20 seconds at least frequently.
Children encouraged not to touch their faces and thus use tissue while coughing and sneezing and put in disposable pit at their easy access.
Keeping apart when in the play ground or when doing physical exercise
Eating of children and staff further apart than normal.
Avoiding unnecessary staff gatherings.
Putting guidelines on the floor and in all places of access to students to avoid them from touch.
Dormitories should be re arranged according to the prescribed distance apart.
Some students could attend in the morning and others in the afternoon for easy spacing.
Seating pupils at Desks that are further apart.
Different pupils attending class on alternate weeks in cases of big numbers of pupils.
In conclusion, I hope the above guidelines will be helpful to not only the schools but to all education institutions but subject to amendment as in line with the government regulations through our ministry of Education and sports. All in all, as the COVID-19 cases continue to rise in our country and across the world, it is our responsibility to stay indoors and take measures as prescribed by the government and as well report to health authorities if any symptoms and signs are present rather than hiding. Otherwise as we continue social distancing for a period of time will ensure that the spread of disease is lowered and for those missing school feel at school while at home by doing all what it takes you to be a good student. MAY GOD BLESS YOU TOGETHER WITH YOUR FAMILY, STAY SAFE BE SAFE WE SHALL OVERCOME.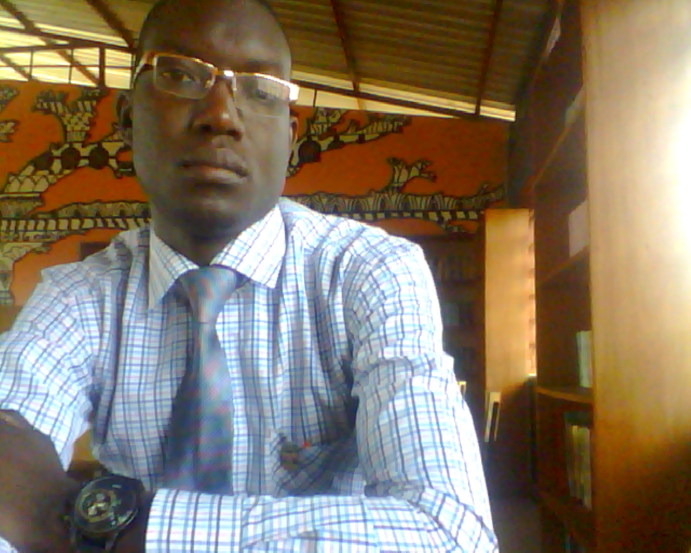 BY MAKHULO ANTHONY