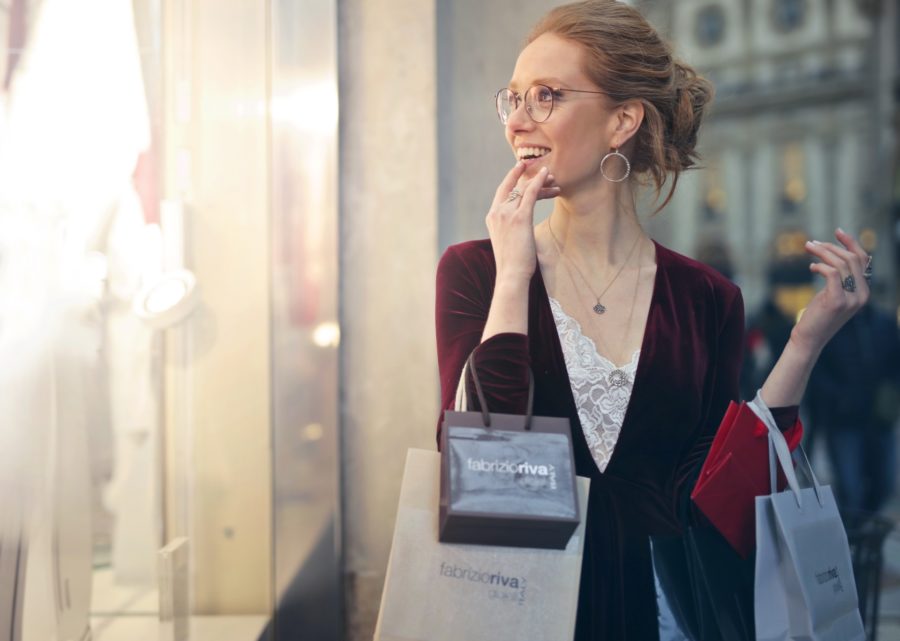 Everyone wants to feel fancy sometimes, but style often comes at a price, especially if you want to invest in quality items that will last. Luckily, it doesn't have to be that way. Savvy shoppers have mastered the art of frugal fashion and they're eager to spread their wisdom online. Before you buy, consider these key steps to nabbing luxury goods and fast fashion pieces. Soon, you'll have everyone wondering where you got your impeccable style from, even when you're wearing budget buys.
Start With Secondhand
Secondhand shops are a godsend for frugal and fashionable shoppers. That's because, especially in major cities, many wealthier people donate or consign their high-end purchases at the end of the season. These items may be in mint or near-mint condition and while their former owners may have declared them out of style, it's easy to find timeless pieces like jackets and plain dress pants on thrift store racks.
Know The Sales Schedules
Did you know that if you're looking for a deal, Black Friday may not be the best time to shop? Everyone thinks the day after Thanksgiving is the peak period for sales, but the truth is that there are actually a few great sales carried along by average priced items. For wardrobe staples, skip Black Friday and study another sales schedule. Suits typically sell for less in January, while the price for sunglasses dips in September. Once you know how stores move inventory, you can take advantage of that calendar to cash in on big sales.
Spend On Staples
Being thrifty is generally great, but there are certain items that are worth a little extra money. Identify a few staple pieces missing from your wardrobe – items like a belt, boots, or a leather bag – and decide when you're willing to buy them new, and at what price point. You'll use these items forever, so if all you're seeing secondhand stores are worn and scuffed bags, buy your belt or leather tote from a reputable seller with the knowledge that you'll easily get your money's worth.
Ignore Retail Prices
If you're in a shop like Marshall's or TJMaxx, stores known for marking down higher quality goods to a more affordable price point, take a moment before you gape at the markdowns. These stores, and many others, are known to fabricate the MSRP in order to make an item look like it's been heavily marked down. 
Do your own research – your smartphone is in your pocket for a reason – and see if that deal is for real. You may also find that, while the markdown is significant, you can still do better by buying a nearly new item on a secondhand shop. Faux-markdowns are an easy way for stores to encourage impulse buys among their shoppers.
Skip The Label
Finally, for those who really care about quality and can afford a little extra but don't care about big names, there's another loophole in the fashion delivery chain: unbranded items made by the same craftspeople as work for the big fashion houses. Italian boutiques used to have the inside track on these items and could direct buyers to pieces made in the same workshops, but this knowledge has been significantly democratized today. There are even a few companies that specialize in vetting producers and, for a small monthly fee, offer buyers access to luxury goods at a fraction of the cost.
Even at the second hand or charity shop level, you will usually pay a little more for quality, and prices will range by venue. Still, when it comes to building a wardrobe that will stand the test of time, spending a little more is worth it. You can feel the difference when you buy quality, and that distinction will only become more obvious over time as cheap items wear out and well-made items maintain their beauty and integrity.